Brownies Recipe: Brownies are an all-time favorite dessert. These chocolatey and fudgy delights are perfect for satisfying your sweet tooth cravings. Brownies are simple to make and require basic pantry ingredients, making them a popular choice for home bakers. They are a classic dessert that everyone loves, and they are perfect for all occasions. Whether it's a family gathering or a small get-together with friends, brownies always seem to fit the bill.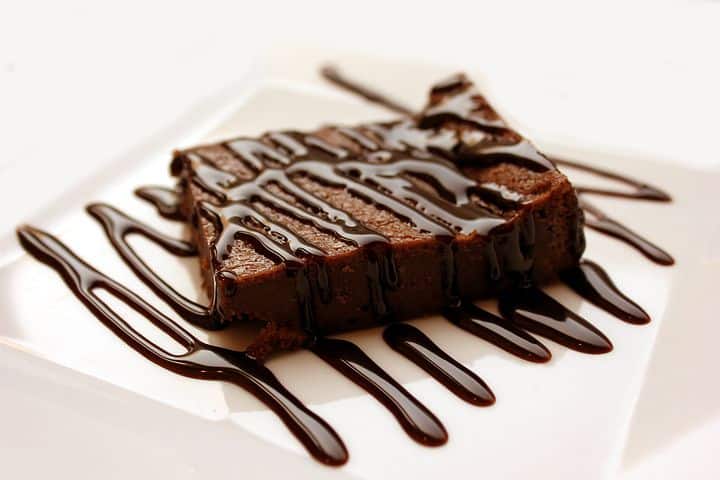 In this article, I will provide you with an easy-to-follow recipe for making delicious and fudgy brownies at home. We will be using simple ingredients that are easily available in your kitchen, and the process is simple enough for even a beginner baker.
Ingredients (Brownies Recipe):
To make brownies, you will need the following ingredients:
1 cup unsalted butter
2 1/4 cups granulated sugar
1 1/4 cups cocoa powder
1 teaspoon salt
1 teaspoon baking powder
1 teaspoon vanilla extract
4 large eggs
1 1/2 cups all-purpose flour
1 cup chocolate chips
Directions:
Now that you have all the ingredients, let's get started with the process of making brownies.
Step 1: Preheat the oven
Before you start making the brownies, preheat your oven to 350 degrees Fahrenheit. This will ensure that your oven is ready when you are done preparing the brownie batter.
Step 2: Melt the butter
In a large saucepan, melt the unsalted butter over low heat. Once the butter is melted, remove it from the heat and let it cool for a few minutes.
Step 3: Add the sugar and cocoa powder
Add the granulated sugar and cocoa powder to the melted butter and stir until well combined.
Step 4: Add the salt, baking powder, and vanilla extract
Next, add the salt, baking powder, and vanilla extract to the mixture and stir until everything is well combined.
Step 5: Add the eggs
Add the four large eggs to the mixture, one at a time, stirring well after each addition.
Step 6: Add the flour
Add the all-purpose flour to the mixture and stir until everything is well combined.
Step 7: Add the chocolate chips
Add the chocolate chips to the mixture and stir until they are evenly distributed.
Step 8: Pour the batter into a baking dish
Grease a 9×13 inch baking dish with butter or cooking spray. Pour the brownie batter into the dish and spread it evenly.
Step 9: Bake the brownies
Bake the brownies in the preheated oven for 25-30 minutes, or until a toothpick inserted into the center of the brownies comes out clean.
Step 10: Let the brownies cool
Once the brownies are done baking, remove them from the oven and let them cool in the baking dish for at least 10-15 minutes before serving.
Tips for making perfect brownies
Use good quality ingredients: When making brownies, it's important to use good quality ingredients, especially the cocoa powder and chocolate chips. This will help ensure that your brownies have a rich chocolatey flavor.
Do not overmix the batter: Overmixing the batter can cause the brownies to become tough and dense. It's important to mix the batter until just combined.
Do not overbake the brownies: Overbaking the brownies can cause them to become dry and crumbly. It's important to keep an eye on them and remove them from the oven as soon as they are done.
Allow the brownies to cool completely: Brownies can be very fragile when they are hot, and cutting them too soon can cause them to fall apart. It's important to allow them to cool completely in the pan before cutting them.
If you have any leftover brownies, it's important to store them properly to keep them fresh and delicious for as long as possible. Here are some tips for storing your easy brownies:
Cool the brownies completely: Before storing your brownies, it's important to allow them to cool completely in the pan. This will prevent moisture from building up in the container, which can cause the brownies to become soggy.
Use an airtight container: Place the brownies in an airtight container or wrap them tightly with plastic wrap. This will prevent air and moisture from getting in, which can cause the brownies to dry out or become stale.
Store at room temperature: Brownies can be stored at room temperature for up to 3-4 days. Keep them in a cool, dry place away from direct sunlight and heat sources.
Freeze for longer storage: If you want to store your brownies for longer than 3-4 days, you can freeze them for up to 3 months. Wrap the brownies tightly with plastic wrap and then aluminum foil, or place them in an airtight container. When ready to eat, allow the brownies to thaw at room temperature for several hours before serving.
Cut into smaller pieces: To make it easier to portion out your brownies, you can cut them into smaller pieces before storing them. This way, you can take out just the amount you need and leave the rest stored for longer.
By following these simple tips, you can ensure that your easy brownies stay fresh and delicious for as long as possible. Whether you store them at room temperature or freeze them for later, you can enjoy a sweet treat whenever the craving strikes.
Conclusion:
There you have it, a simple and delicious recipe for making brownies. With just a few ingredients and some basic baking skills, you can easily make these delicious treats at home. Whether you're making brownies for a special occasion or just to satisfy your sweet tooth, this recipe is sure to impress. So go ahead, try it out, and enjoy your homemade brownies!