In the complex and ever-expanding world of computer components, one name consistently emerges at the forefront for performance and reliability: Corsair. Among their many products, the Corsair Vengeance LPX series has carved a significant niche, particularly the 16 GB variant.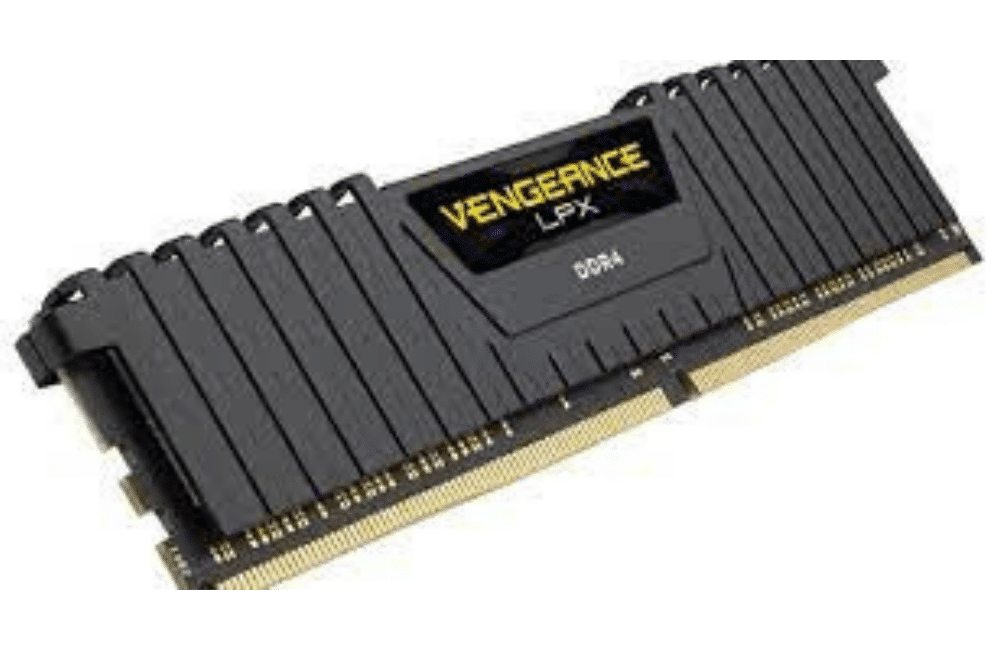 This article explores the Corsair Vengeance LPX (16 GB) memory module, analyzing its features, benefits, and why it might be the perfect addition to your system.
Is Corsair Vengeance LPX a good RAM?
Yes, corsair vengeance is a good ram, but let you decide after having enough information about the corsair vengeance LPX. Keep reading.
Design and Aesthetics
The Corsair Vengeance LPX (16 GB) is not just about performance; it's also a statement of style. Encased in a sleek aluminum heat spreader available in multiple colors, it's designed to look as good as it performs. The low-profile design ensures it fits into smaller spaces, making it suitable for compact builds without sacrificing airflow or cooling.
Performance and Speed
With speeds ranging from 2133 MHz to 4600 MHz, the Vengeance LPX (16 GB) is tailored to meet various needs. Thanks to a carefully screened IC and a custom-performance PCB, it's optimized for high-performance overclocking.
The XMP 2.0 support ensures smooth performance and easy overclocking, allowing you to squeeze every bit of potential from the RAM. Whether you're a gamer, content creator, or multitasking professional, the 16 GB capacity ensures a smooth application experience.
Compatibility and Flexibility
Corsair meticulously designed the Vengeance LPX series with compatibility in mind. The 16 GB variant works seamlessly with the latest Intel and AMD platforms. Each module is tested across multiple motherboards to ensure broad compatibility.
The flexibility doesn't stop there. The Corsair Vengeance LPX (16 GB) is available in different kits, from single sticks to multi-module packs, enabling users to find the perfect match for their system requirements.
Cooling and Efficiency
Heat is the enemy of performance, and Corsair knows this all too well. The Vengeance LPX (16 GB) incorporates a specially designed aluminum heat spreader that efficiently disperses heat, allowing for stable performance even during intense computing tasks.
Corsair's unique performance design ensures that the heat spreader does its job without interfering with the neighboring components, marrying performance with thoughtful design.
Choosing the right ram for your laptop is crucial here; you can get the details on How to Choose the Right RAM for Your Gaming Laptop
Conclusion: A Wise Vengeance
The Corsair Vengeance LPX (16 GB) is more than just a memory module. It's a statement of speed, reliability, and Corsair's commitment to quality. With features that appeal to gamers, professionals, and enthusiasts alike, it's a versatile component ready to elevate any system.
With the blend of style, speed, compatibility, and cooling, the Vengeance LPX (16 GB) is a wise choice for those looking to build or upgrade their system. It's not just about vengeance; it's about victory in performance. Whether you want to conquer the latest games or power through creative projects, the Corsair Vengeance LPX (16 GB) is your ally in pursuing excellence.
Is Corsair Vengeance LPX a good RAM?

Yes, Corsair Vengeance LPX is considered a high-quality RAM known for its reliability, performance, and versatility. It's a favorite among gamers, content creators, and professionals, with features like a sleek aluminum heat spreader, XMP 2.0 support, and an optimized design for high-performance overclocking.

What is Corsair Vengeance LPX 16GB?

Corsair Vengeance LPX 16GB is a series of DDR4 RAM modules designed for high-performance computing. It's known for its sleek design, efficient cooling, and high overclocking potential. Available in various speeds, including 3200MHz, the 16GB variant provides ample capacity for smooth multitasking and gaming.

How much is Corsair Vengeance LPX 16GB DDR4 3200?

The price of Corsair Vengeance LPX 16GB DDR4 3200MHz can vary by region and retailer. The international market typically falls from $70 to USD 90. It's always wise to consult local or online retailers for the most accurate and current pricing for your location.